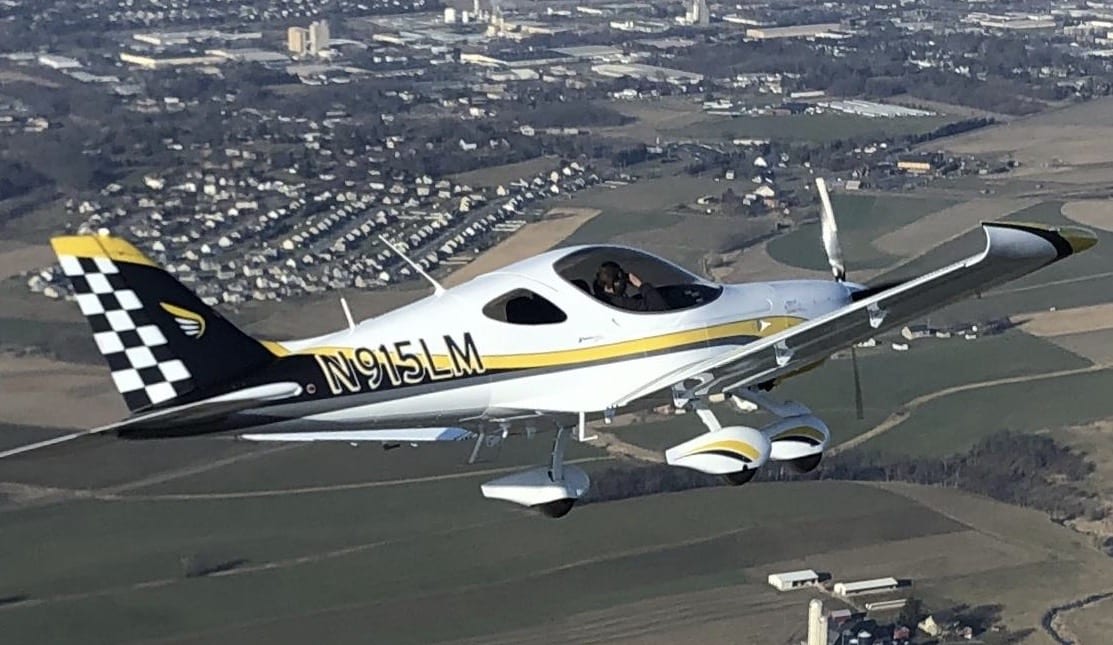 Click on the Red Boxes below to see a great
Bristell 915iS LSA Turbo Videos
THE BRISTELL LSA 915 SPITFIRE     Our 915 has a ground adjustable prop and is limited to 4800RPM at Sea Level, so it will not exceed the LSA 120 kt Sea Level speed limit. The 170 MPH cruise is obtained at 12,500 feet.
The Mancuso Family has been selling planes and teaching students how to fly for over 70 years. We are excited to have joined forces with aeronautical engineer Milan Bristela and his family in the Czech Republic to offer the luxurious Bristell line of planes in the USA. The Bristell was designed for cross country adventure, capable of flying over 800 miles in 6 hours. The Bristell 915iS LSA is powered with a Turbo charged 141 HP Rotax engine and cruises at 170 mph at 12,500 feet. When you power back to ECO Cruise the 915 sips only 4 gph of auto gas and gives you 8 hours of endurance. The comfortable,  luxurious interior is Wider than a Cirrus and can be set to accommodate pilots 5'2" to 6'8". The light weight 6061-aluminum airframe was smartly designed along with extensive carbon fiber to keep the plane light. A BRS Aircraft Recovery system can be added to all Bristell models.  Over 600 Bristells are flying world wide and the number is growing at about 120 per year. If you are looking to buy an amazing aircraft, you came to the right place.
The 4 blade DUC ground adjustable propeller enables the Bristell 915iS LSA  to achieve a top cruise speed of 170 MPH at 12,500 feet and climb there in only 11 minutes. This Rotax 915iS Turbo charged engine maintains sea level power to 15,000 feet, where we have seen ground speeds 230 MPH.
The Rotax 915iS Turbo engine runs cool and here is why:
It is cooled by both water and ram air.
The Rotax Electronic Control Unit (ECU) meters the exact amount of fuel to aid in cooling.
A larger oil cooler, intercooler, and NACA vents help keep the temps in the green.
The BRM AERO power scoop forces cool ram air into the intercooler for maximum efficiency.
The BRM AERO heat deflector fin on the bottom of the cowling pulls hot air out of the cowling.
The Rotax 915iS has large pistons with oil injection to help cooling.
The 2.41 ratio gear box gets the maximum torque to the prop with the best power setting.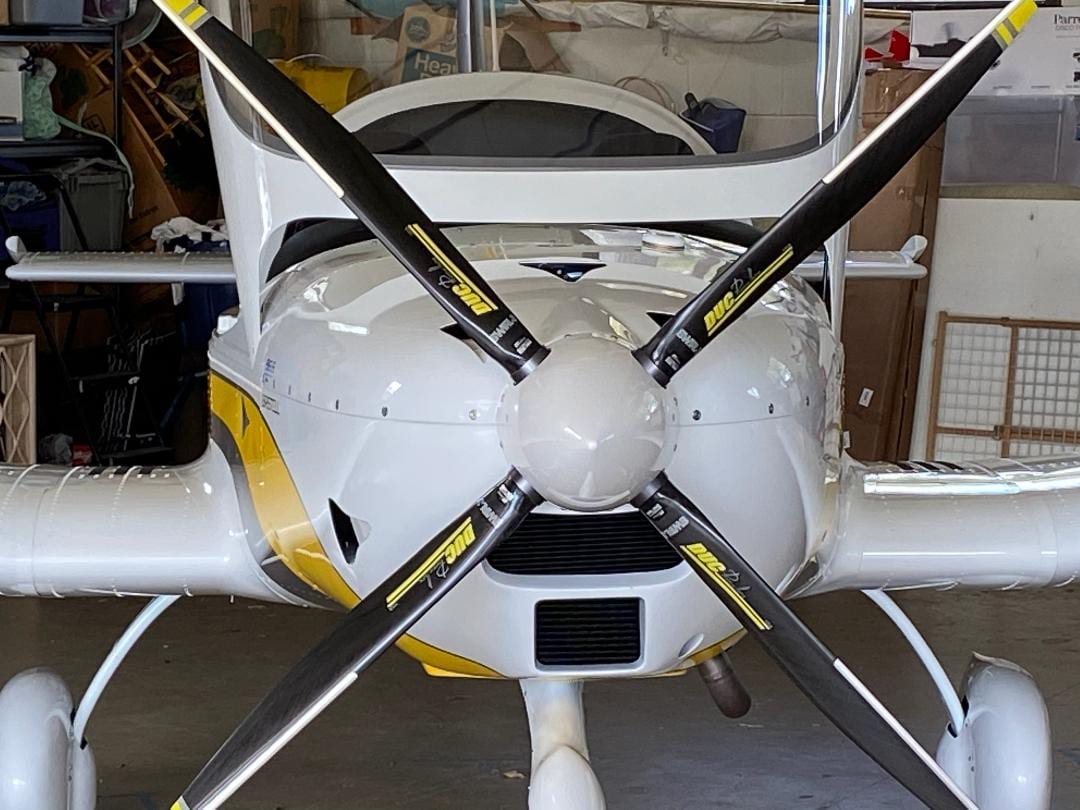 Captain John Rathmel sells and delivers 95% of our Bristells which now total 60 in the USA.
For a great buying experience contact John at 717-371-8677
Making Customers Ecstatically Happy Since 1946
"Sometimes, flying feels too God-like to be attained by man. Sometimes the world from above seems too beautiful, too wonderful, too distant for human eyes to see." -Charles A Lindbergh
"When once you have tasted flight you will forever walk the Earth with your eyes turned skywards, for there you long to return." Leonardo da Vinci
Choice of 4 different Rotax engines assures the right power for your mission and budget.
Call any of the locations below to arrange for a demo flight.