Who We are and How We Do Things-For Complete info go to:

WHO IS THE LANDING DOCTOR AND WHY SHOULD YOU CARE
Louis Mancuso, our CEO and founder is "The Landing Doctor". Lou has spent his life trying to make his customers safer. In 1992 he authored a booklet called "The Personal Limitations checklist, Expert Decision Making, Think Like a Pro,... for the newly certificated pilot (PLC). Lou wrote the booklet so his customers would fly within their limits and be safe. The safety record at Lou's FBO has been outstanding ever since. When Lou became the importer for the USA for the Bristell he realized the light weight LSA aircraft powered by Rotax engines with light propellers had unique characteristics and need to be landed differently than heavier aircraft to achieve maximum safety.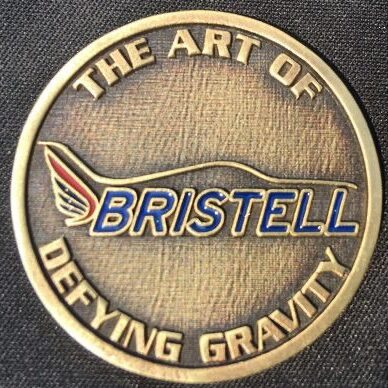 One of Lou's long time customers at Mid Island Air Service, Inc. was put on a putting demonstration after one of the Saturday safety clinics held at Mid Island and the customer referred to himself as "The Putting Doctor", even though he was never a pro golfer. Lou decided at that moment that his relentless pursuit of making pilots better at landing must make him the Landing Doctor. That his how the Landing Doctor came into existence. All Sebring Flight Academy cadets, CFI's, and management must follow the Landing Doctor Code in an effort to achieve maximum safety. You can see the code at www.sebringflightacademy.com.
The height and weight limit for the Sebring Flight Academy is six feet 8 inches tall and 285 pounds. Most very tall students fit nicely in our Bristell aircraft.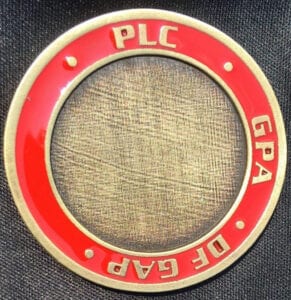 THE BRISTELL ART OF DEFYING GRAVITY CHALLENGE COIN DISPLAYS THE 3 PARTS OF THE LANDING DOCTOR TRAINING PROGRAM.
Part 1: PLC, the Personal Limitations Checklist
Part 2: GPA, Ground Proximity Awareness training
Part 3: DFGAP, the Defined Go Around Point.
To earn a Bristell challenge Coin, new Bristell owners and Academy cadets must land (on a day with a minimum crosswind of 6 knots) within 400 feet of the desired touchdown point, on the center line of the runway, on the main gear, then hold the nose off until any excess energy is depleted at which time they will initiate a go-around, fly within ground effect until reaching Vy, then climb. The CFI will instruct the student not to pitch up too much on the go-around.
Vmcs is Velocity maneuvering climb speed. On climb out no maneuvering (turns) should be made until reaching Vy + 10. This is also part of the Landing Doctor Code.